Grow your business to outer space.
Join our enterprise program and gain access to specialized resources and expertise designed to drive your success.
Priority Feature Requests
Priority Feature Requests
Grow business, save time
Focus on growing your business while we take care of the rest. Maximize efficiency, drive success, and save time with our enterprise program.
Coming Soon
Create without limitations
Achieve exactly what your business needs without any limitations. Enjoy the fastest and most reliable system with no limits on page numbers, CMS items, submission requests or any other aspect.
Coming Soon
Scale infinitely
Scale your site as your business grows - infinitely. Give your users the smoothest experience with a site that loads instantly and is feature-packed - without complex setups and developers.
Coming Soon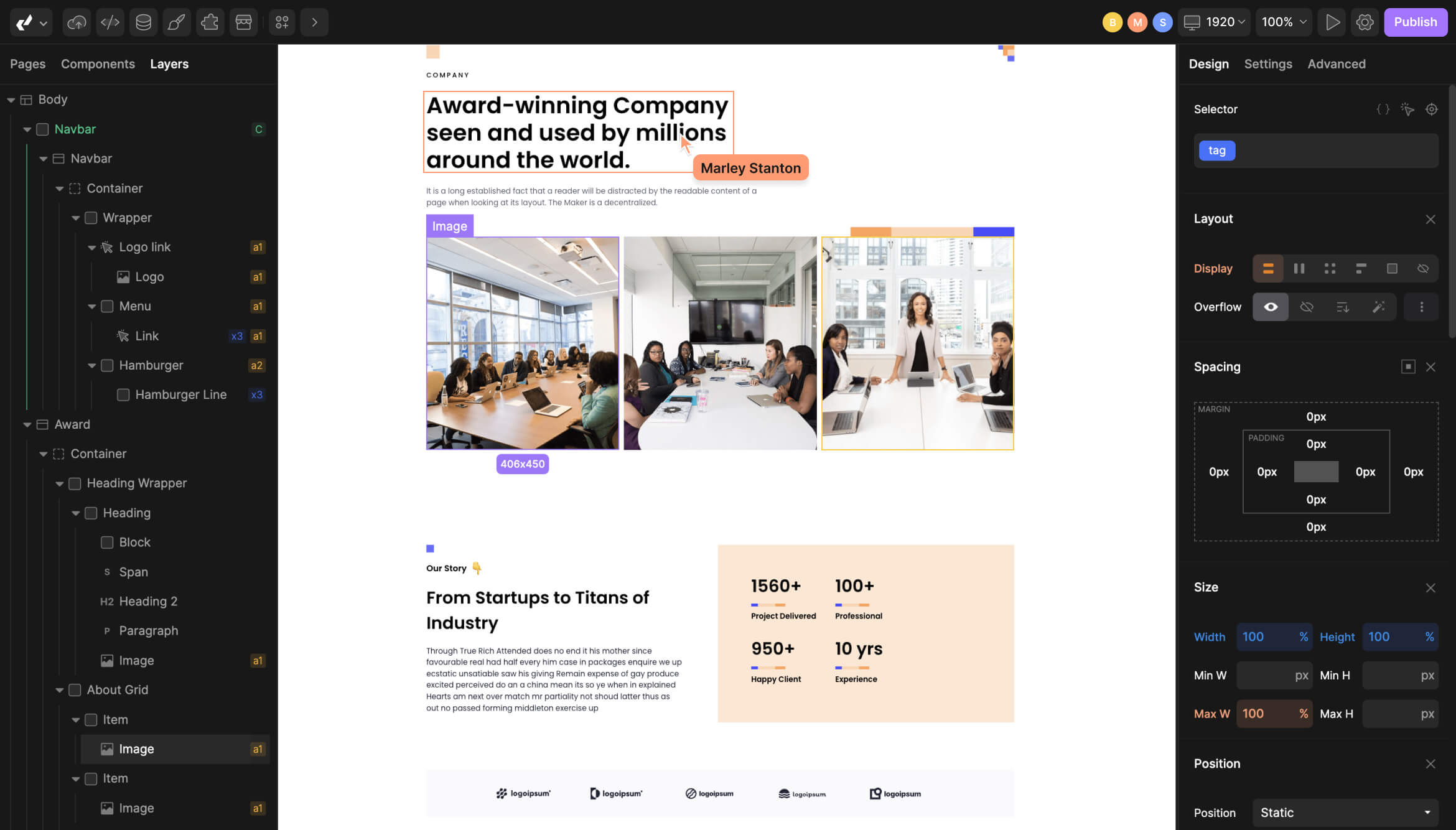 Get started fast
We will build or transfer, launch, and maintain your website.
Get everything done
Our team of professionals will handle all building processes or transfer your current site to the Divhunt platform. Get everything done by us so you can focus on growing your business.
Coming Soon
Premium Support
Get access to premium support if anything requires our assistance. Our dedicated team will answer and fix all the issues you occur with the highest priority in the shortest time possible.
Coming Soon
SEO & performance audit
We offer complete support with SEO and performance audit. Our team of experts will analyze and optimize your website to improve its search engine visibility and overall performance.
Coming Soon

Fully unlimited
Break all boundaries and scale as much as your business requires.
All features, without limits
Enjoy unrestricted access to every feature without any limitations. Unlimited pages, CMS items, submissions and beyond. Experience the true platform power.
Coming Soon
Premium infrastructure
Your website will be hosted separately on top-tier global servers, guaranteeing the best uptime and offering unbeatable speed and reliability.
Coming Soon
Priority Feature Requests
Missing some specific feature? Our team will prioritize building those features your site requires. Get every tool you need to ensure your website's success.
Coming Soon
Ready to join our spaceship program and skyrocket your business?
© Divhunt 2023. All Rights Reserved